Mondays and Wednesdays are not soo busy days for me so i am looking for Memes to join these days. Luckily, i stumbled this on Mommy Chris' blog and i think it's fun so i am in.

This week's theme is Tearjerker. I share today the movies that made reach a box of tissue. Luckily, i saved myself from further embarrassment since I watched these movies alone, either in the cinema or at home on HBO.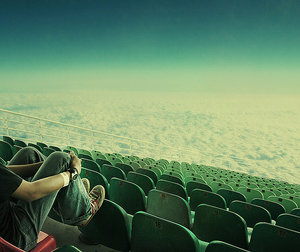 1.
Forrest Gump
. Tom Hanks was hardly smart here but his character sure knew pretty well what loves is.
2.
Titanic
. That scene when Rose was clinging to a floater and shouting for Jack! Jack! in the middle of the sea surrounded by drowned dying people.
3.
The Notebook
. It's a love story and anybody can relate to the first love or the one that got away. I cried after their boat ride and it was raining hard and Rachel Bilson confronted her guy why he did not respond to any of her letters all those years.
4.
Gone With The Wind
. Aaah the tragedy of Scarlett never ending on Rhetts arms.
5.
Love Story
. It's the remake of An Affair to Remember. I have watched it countless times on HBO and everytime the lady explains why she did not arrive on their meeting place, my heart feels soo sad.
6.
Babel
. Oh this I watched his movie with hubby. A very lengthy one. I cried for the Mexican nanny who tried and tried her best to take care of the kids while Pitt and Blanchett were away.