The special month of Ramadan starts today here in Dubai. The celebration continues for the next 30 days.
I found this beautiful greeting card and this is my tribute to our Muslim brothers all over the world.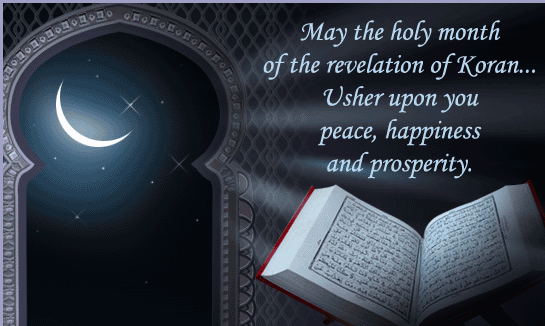 The Muslim Emiratis (yes, there are also Christian Emiratis) here will be fasting everyday from dawn to dusk. This tradition also calls for them to refrain from thinking bad thoughts, gossiping, getting angry, becoming greedy and behaving in a lustful manner. On the other hand, us expatriates, are expected to give respect to the tradition by not eating in public, not wearing sleeveless and shorts, and no playing of loud music. This is my first time to experience Ramadan so i am very excited witnessing the event.

I think the expatriates are also very happy with the directive that office time will be shortened for the whole month in all private and government departments. Now hubby and i can spend longer evenings together. Yipeee!!!