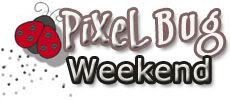 A warm hello to my visitors!

We took our little boy for some bird watching activity at Dubai Creek. While Andreas enjoyed the greater flamingos, i was fascinated with the vessels passing by. Today i am sharing with you one of the more more traditional sight in the city.

Dubai Creek is a natural sea-water inlet that cuts through from the Arabian Gulf to the center of the city. It divides Dubai in two parts - Deira Dubai on the north side and Bur Dubai on the south side. The length of the Dubai Creek is 14 KM. You can get a unique and wonderful view of the cityscape from the Creek. Thus making it very popular among tourists.

The traditional way of crossing the Creek is by
abra
. Originally, they were rowing boats, but now they have diesel engines. The ten minute ride will cost around 50 fils. Approximately 15,000 people cross the Creek by abra every day.
The air-conditioned Water Taxi was introduced to the public two years ago.
The amphibious Wonder Bus. True to its name, the bus will tour you around the city -- from land to sea -- seating on the same seat.
At night, wooden double-deckers like this turn into a floating restaurant with plenty of charming little lights. They offer intercontinental buffet on board while touring the Dubai Creek.
Luxurious private yachts like this are also a very common sight.
Thank you so much for the visit! I shall be very glad to see your weekend activities as well.
Share your adventures at
Pixel Bug Weekend
.