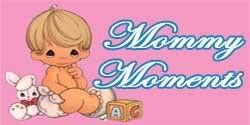 A warm HELLO to my visitors!
We are all going sporty this week on Mommy Moments. These are the recent photos of my son playing on the hallway. Funny because he likes to do this indoor. When we bring him to the park, it's all about sand box, slides, crossing the bridge-rope, running, and climbing that he totally ignores the ball :)

All sweaty and very thirsty :)
Thank you so much for the visit! Check out more fun and sports on
Mommy Moments.