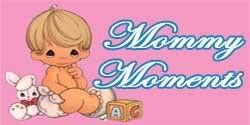 It's great to be back on MM! This week's meme is to share your kid's costume or make-believe moments. I am guessing most will be sharing their Halloween get-ups and UN Parade attire. Since my kiddo did not join any Halloween party and he is too young for school, i will share with you his recent trips to the Fashion Catwalk at Dubai Mall's Fashion Avenue.
My lil' boy's version of John Dilinger. If you saw Johnny Depp's Public Enemies, then you will recognize the look of charismatic bank robber Dilinger during the 1930's. I certainly don't want my boy dreaming to be a gangster so maybe i will have to hide this photo for awhile :)



This is what his Dada calls the Karl Lagerfield look. He may have browsed a celebrity magazine featuring the winter collection lolz! Oftentime, when Andreas wears this fur, ladies gave him an approving smile :)
Join the fun on Mommy Moments
here
.