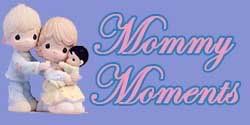 I wanted an Arabic name for my son since he was going to be born in the Midle East. I thought of calling him Yousef to pay homage to the country that gave us our first home. But hubby says it might be difficult for the baby to travel in the future as Muslim names are synonymous to terrorism these days. Added to the fact that the baby's birthplace is United Arab Emirates.
How about Sacha, hubby offered because at that time Sacha Baron Cohen was pretty much famous for his Borat flick. It's a girls name, I argued. French people do that and we've never been to France so there is no point. So the search for a name went on.
At that time, I was trying to finish all of Dan Brown's book. One character we both liked was a Japanese named Ensei Tankado. But the character died somewhere along the plot. I didn't like it. If we are going to name our baby from a book character, the name should be at least celebrated, full of life, or at least lived happily ever after.
So the search went on, until I came across an ancient Greek book that recommends names for babies born according to their star signs. Mentally calculating my due date, I hurriedly flipped on December babies and my eyes caught
ANDREAS
. Right there, it felt soo right. My son is going to be called this. I read on to the definition and it says:
meaning
--
Strong, Brave, Manly.
Hubby was not too keen because it may sound girly when we bring him home to the Philippines. Well I don't care. Cultured people know how to appreciate unique, interesting names.
Then we added Ceasar because that is hubby's name. And I want the baby to be forever reminded how great his father is. Take cues from his father how to live his life. If he is a walking replica of his Dad, the better (calling the baby junior will be very uncreative hihi).
Fellow pretty Mommies, that is how we came up with
Ceasar Andreas Pinkihan
.
If any of those definitions corresponds, Andreas is very rough and tough and thrives on physical. obstacles. He was an early walker, early runner. Barely a year old and he was up on the sixth step of the stairs. He figures out too, how to get down on his own.
He is brave and showed early signs of independence as well. He will never ask you to reach a toy for him. He will figure out how to get up high - recently, he discovered a stool chair is of great help to reach the sink. Seldom does he complain when he hurts himself. When he falls from the bed, he scratches his head (maybe to soothe the area that hit the floor) and gets up on his own. Even when we go out, he will stumble from furious running but still manages to get up on his own. People stares in amazement. These days, he jumps like a seasoned diver in the swimming pool.
One more thing, they never mistook him once for a Filipino. It is always Japanese or Korean until today. Once, while we were at Belhoul for his vaccine, a father exclaimed "He looks like Jacky Chan!" We figured we have to learn Nippongo soon.
My Ceasar and my Andreas. The day they said he looked like Jacky Chan.

This was taken last week. He had fever from teething but he was soo bored inside the house we took him to Dubai Mall for a short walk.

See more Mommy Moments
here
.