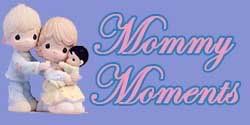 Hello Mommies! It's good to be back again on this special meme. I share with you this week the special trips or events where we took our little boy to. Actually, Andreas tags along wherever we go so i am only showing those events where he actually enjoyed himself.

Al Ain Aerobatics February 2009
Andreas enjoying himself on the ground before the event.

Snapshots of what we witnessed

Gulf Bike Expo March 2009
The annual event is a hit with the family. My two boys are huge fan of wheels

The Renault Road Show, April 2009
This is my favorite of them all. I am actually thinking of having this photo framed hihi. Andreas riding a real F1 car. He is the only kid chosen to try it.
These are just some of their breathtaking, deafening stunts. In preparation for the Grand Prix event in UAE come November, Renault brought their famous F1 Roadshow to Dubai after exhibiting in countries such as Germany and Moscow.
Thank you so much for the visit! I am excited to see all your entries as well.