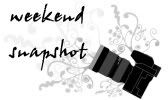 It's the love month and our second valentine as a family. We celebrated V day at Sezzam, Kempinski Hotel. The restaurant has been highly recommended with its steam, flame, and bake options included in their intercontinental buffet. The 800-seater dining area boasts a view of the Ski Dubai. There is magician, face painting, and bouncy castle to keep children occupied while parents indulge in overflowing food.
After loads of sushi and kebab, i headed for the dessert section.
I got dizzy with the selection of cakes and pastries but i took
one of each kind from those i thought were not too sweet.

We finished our V-day brunch with a huge cup of Cafe Latte and Americano.
Thank you for the visit! A glorious Sunday to all. I will be blog hopping in awhile. Take care and have a wonderful week ahead!