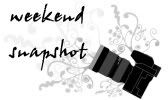 Weekend was spectacular as we attended the annual Aerobatics Show in Alain International Airport. The show ran from 12 noon to 6 pm, with each airplane stunts more breathtaking the previous. Pilots from Russia, USA, Italy, KSA, Switzerland, Sweden, and UK all put together one thrilling show. The desert sun and heat was scorching but we all enjoyed the family event. I share with you today some of my snapshots.
The Aero GP team display the capabilities of their pilots.


We also witness a sky writing from PITTS.

This creation from Saudi Hawks was a huge hit with the crowd.

Thank you so much for the visit fellow weekenders! I am very excited to see your WS entries as well. Take care and enjoy the week ahead. Cheers!!