Coffee break this week is about horror flicks.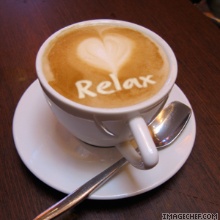 What are your top three scariest movies?
Unfortunately, i do not like horror movies. The only stuff i watch with ghosts are Ghostbusters, Casper The Friendly Ghost, and the immortal Demi Moore flick, Ghost. Only these, because it would not bother me if Patrick Swayze or Casper will follow me all through my bedroom haha. Really, i have such crazy imagination that even attending wakes keep me up all night. Its like when i close my eyes, I still see the coffin and the person inside. Yay.
So I do not have any favorite scary movie but i do know what a horror movie is for the chickens. Take a look ...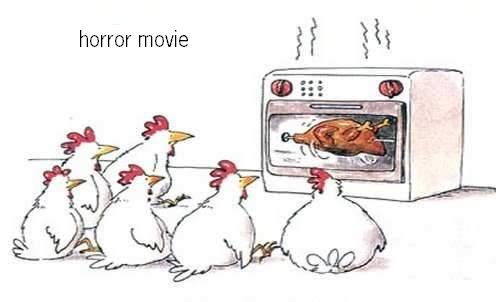 If you wish to join Coffee Break, check out Jan's
Bits and Pieces
. Thank you and enjoy the rest of the week!