We all have our own graduation songs in High School. Those that give us goosebumps whenever we hear it on the radio. That particular song that leaves us reminiscing about those not so recent past. And this week's coffee break leaves you with this simple question: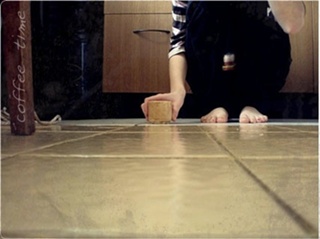 What was your High School
Graduation song?
We were Batch '97 of Batanes National High School - Main. Our graduation song is the Will of the Wind by Jim Photoglo. I think everybody my age knows this song because it was really popular back then and many people find it inspirational. Anyway, I found a video so everyone, sing your heart out!
I also want to take this chance to post hubby's high school graduation song. They were Batch 91 of St. Joseph School in Kiangan, Ifugao. His classmates posted the lyrics on his friendster. And i want to share it to everybody too because i think it is also very inspiring. Sorry about the title because hubby too does not know what the title is. Here it goes...

Life is more than just a game that people play
It's not an ordinary trip for two
But there is something more to it, a
world of wonders never end
all you have to do is open up yourself to it...
Life is more than just a game that people have to play
CHORUS:
YES! dreams become reality ,it's true...
when you build a world of individuality
together we can all begin to build a world a family
where each one gives and each man's free...
Alas! at times they make us do the things we'd rather not
there motivations have all gone away
but then my friends remember that, a world for those who dream
and all it takes to build it now is going against the stream...
If you wish to join coffee break, head on to Jan's
Bits and Pieces
. Thanks everyone for the visit!