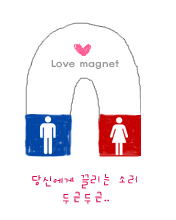 This week's Couple's Corner theme encourages to share how we are total opposites of our better half.
To put it simply, what hubby can do, I cannot do.
He's good with numbers and I can only add up to 10. He is good with people whilst I like to make new friends but rarely show it. I am a junk food addict and he will choose fruits and vegetables at any given time. He can play the guitar, sing very well while my voice makes other people's ear bleed. He is not afraid to make fun of himself and I am the self-conscious one.
He is very artsy as he chose to study architecture first before proceeding with his engineering course. I, on the other hand can only perfect the shape of an octagon. He cares about plants and green trees. He buys plant box and seeds while I look out for new discount on shoes. He likes country music, and I am a rock n' rolla gal.

In a challenging situation, he exhausts diplomatic means. I go make talak.
Thank goodness that we learned to respect each other's differences. It definitely puts humor in marriage.
An entry for