I am: Kero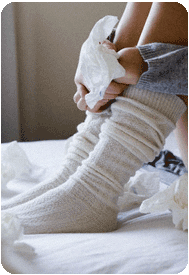 I think: I am going mad anytime now.

I know: i need to keep calm but i hate it when people make me feel inadequate.

I have: post natal depression. kidding!!! i am just soo angry today that's all

I wish: I have a career!!!! I want to go back to work!!!!

I hate: it when people want more than what i can offer. i am getting tired of this feeling.

I miss: being a career girl. i miss the power. i miss earning my own money. i miss being independent.

I fear: giving up on something i dreamed of having

I hear: my Andreas' breathing

I smell: pancake.

I crave: for independence.

I search: for new recipes to try

I wonder: why men can never be satisfied with their wives.

I regret: not doing my best at some point.

I love: my Andreas

I ache: for this loneliness to go away.

I am not: happy today
.

I believe: that God has a reason for everything

I dance: wildly on my own.

I sing: whenever I want to hahahaa

I cry: when I'm happy and sad.

I fight: for what i believe is right

I win: if I got the point right.

I lose: my cool whenever things don't go they way i want them to be.

I never: let them know the real me. the world is my stage.

I always: thank God for what He has put me through

I confuse: myself a lot of times

I listen: to funny and sad lovesongs

I can usually be found: At home and online

I am scared: of the edge

I need: to get away from it all. soon. NOW.

I am happy about: Andreas growing up a happy and healthy baby

I imagine: home in my Grandma's arms.