If I am feeding my blog with meme....that's because I am too stressed out....somebody shove me to the swimming pool please =)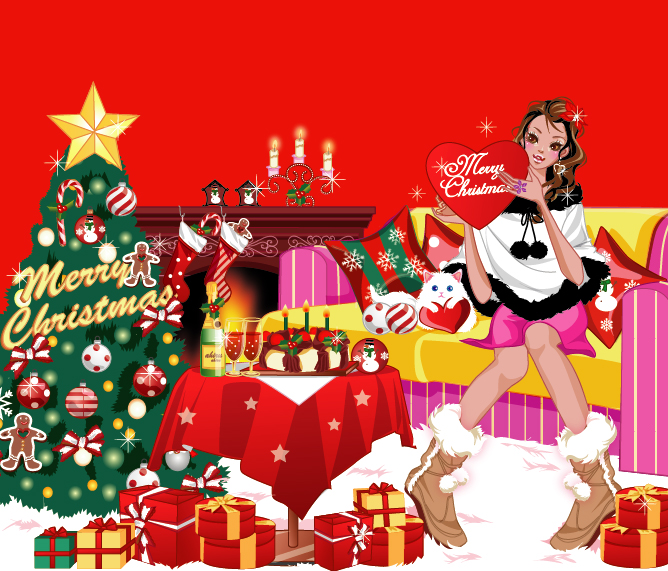 1. Wrapping paper or gift bags?
**Wrapping paper..with gift tag and shiny ribbon. I giveaway our presents like that.
2. Real tree or artificial?
**Artificial. I like it with dramatic lights =)
3. When do you put up the tree?
**Usually before the Simbang Gabi starts
4. When do you take the tree down?
**After celebration of Three Kings
5. Do you like eggnog?
**Never tried it.
6. Favorite gift received as a child?
**Clothes! always clothes =)
7. Hardest person to buy for?
**Hubby. He is the easiest person to please but because he sees everything I buy, there's no element of surprise lol!
8. Easiest person to buy for?
**My son.
9. Do you have a nativity scene?
**Nope. No space for that =)
10. Mail or e-mail Christmas cards?
**As long as the greeting is sincere, it doesn't matter. I would want to send all my friends a Christmas greeting card but courier is just too pricey! =(
11. Worst Christmas gift you ever received?
**Nothing yet. I treasure what they give to me.
12. Favorite Christmas movie?
**A Christmas Story
13. When do you start shopping?
**September. When I see emblazoned "Further Reduction," I'm in, babe!
14. Have you ever recycled a Christmas present?
**Nope. There is always the balikbayan box waiting.
15. Favorite thing to eat at Christmas?
**Everything!
16. Lights on the tree?
**Blue lights
17. Favorite Christmas song?
**Do I have to pick one? I like 'em all.
18. Travel at Christmas or stay home?
**Stay at home. Though i'd love to experience how to travel on holiday season.
19. Can you name all of Santa's reindeer?
**Dasher, Dancer, Prancer, Vixen, Comet, Cupid, Donner, Blitzen, and Rudolph.
20. Angel on the tree top or a star?
**An angel.
21. Open the presents Christmas Eve or morning?
**Christmas Eve
22. Most annoying thing about this time of the year?
**People being all stressed out.
23. Favorite ornament theme or color?
**Silver and Pink Or Green and pink
24. Favorite for Christmas dinner?
**Pinoy Christmas desserts
25. What do you want for Christmas this year? No peace and love for answer. Say what you want.
**A weekend getaway lol!