Have you ever wanted something soo bad yet you doubt if you will ever achieve it? And then one day, you wake up and you saw this tiny little chance. You calculate and yet the whole thing seems soo far fetched. Do you stop? Ask somebody up there for a sign?
I'm talking about our dream holiday.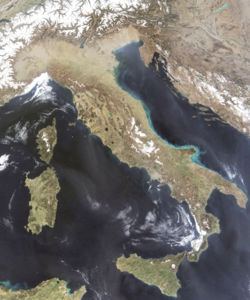 When Hubby asked the HR (some says she is the unofficial CEO) if we can use our accumulated plane tickets for travel to other countries, the HR said that can be arranged as she herself is planning for a trip to Singapore. Hubby of course was happy to hear this but did not told her where we plan to go.
And that was the tiny little chance I was referring to. At these trying times when you have to hold on to your cash, it is irresponsible, unreasonable, and impractical to embark on a family holiday. But since some amount of our air fare (equivalent to a round trip ticket to the Philippines) will be paid by the company, we saw this as our only chance -- in a life time (two years from now and Andreas will be in school).
After we agreed which country to visit, I checked online about holiday packages. One prominent travel and tours office promptly e-mailed a quote of AED26,000 plus visa. It sent us reeling and totally dismissed the idea. Soon we were busy with Christmas and New Year parties so the issue was never brought up again. I was just thinking maybe we will travel to Jordan or Egypt or take the Singapore/Malaysia offer.
At one of these parties, I was told that one of BIBAK member was not able to attend last week's party because he was in a country where we were precisely planning to visit. I immediately looked for the person and luckily he was accommodating enough to sit down with me and patiently answered my rattled queries. I told him I thought he was like this God's given sign. We had totally given up on the idea and now this talking and sharing about his trip, I felt a rush of excitement!....... And a renewed hope.
So I went back checking online and this time called office numbers - including my ka probinsiya H who is a travel coordinator. Like any budgeting Mommy, I had to choose the cheapest offer of AED11,000 (P137,500). It was a very busy weekend but we managed to squeeze a visit to Al Tayer Travle and Tours and gave our air fare reservation of AED750 (P9,375). That is unrefundable if our visa application gets denied waaaaah!
Our travel is scheduled for April and a friend said it may took about two weeks to know if your visa is approved. The list includes bank statement and the local sponsor's letter. That made me nervous again.We have not informed the HR where we were going and some part of me imagined her saying that is impossible to arrange. It could be a precedent blah blah.
But this morning, just as i was finishing my lemon cake, hubby called to say the CEO gave his no objection letter for our travel as endorsed by the HR. Woot woot! I wanna kiss Gangga! I swear I am going to buy an islet for her in _________ = D
We still have a long way to go with our visa application. We have just started to gather the attachment. We still have to visit our banks for the statements which hopefully we can do this Saturday.
I'm just soo glad and thankful that one fourth of the universe has agreed on our plans. May God help us.