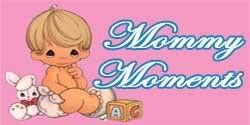 Andreas is not fond of putting cover on top of his head - be it winter or summer. So on those occasions that he indulged Mommy, i happily clicked away. I share with you his hat and hooded pics.

The first time he let us place hat on his head. Andreas is three months old and we were invited to a beach birthday party at Al Mamzar.


Taken before his first birthday at Festival City.


Our annual visit to Global Village. The place is in the middle of the desert and get's really chilly at night. The Roary hoodie is a birthday gift from his playmate Kuya Kalel.

Rockin' the bad boy look at Safa Park :). Andreas is 14 months old here.


I recently bought this Fedora at an H&M sale. Hubby says he hopes Andreas won't be looking like Pete Doherty :)

Thankies for the visit! I am excited to see all your entries as well.
Join the fun on Mommy Moments
here
.