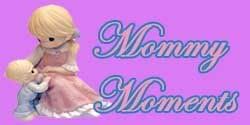 I love dressing up the family. It gives me an excuse to go shopping harharhar. But hubby, like most men don't care so much about clothes. He will wear the same shirt for years and that is fine with him. So i turn the inner stylist in me to my son :)

Andreas is six-months old here. I saw a three-piece suit for two years old at an Indian store and wondered how will he look with a necktie.

Dressed him up like an Englishman in Dubai for his first birthday :)
I was folding fresh laundry when Andreas decided to help. He then noticed my red blouse and tried putting in his arms on the sleeves. I indulged him and resulted in chic assymetrical dress :)

The family was invited to socials last August so we had a little dress rehearsal :)
Thank you so much for the continued visit. See more Dress Up Day on
Mommy Moments
.