A bright Tuesday morning everyone!
I am trying to make up for my missed coffee break sessions so bear with me for another entry. Andreas will wake up anytime now for his next feeding so i don't have enough time for another meme to break the posts.

I

guess it's innate for us to somehow have a liking for songs that speak so much of love, whether it's returned or unrequited.
Let's talk

baduy

in this week's

coffee break

!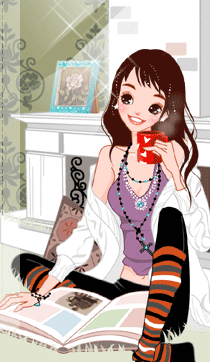 What baduy love song d
o you like listening to?


Hehehe. Nice topic. I still have to meet a girl who doesn't like a song lamenting on relationships. I i like any heartbreak song no matter what genre. Yes, even Dixie Chicks' You Were Mine hahaha!!!
My all time favorite album is Come Away With Me by Norah Jones and all the songs are about loving and letting go. But that is a jazz/pop album so perhaps it is not baduy enough. That leaves me to pick one from OPM. My choices include
Akap by Imago, Torete by Moonstar88, or Ikaw Lang by South Border
(the soundtrack of Mulawin). But i guess nothing comes close to the first heartbreak song that struck me in high school. My friends then were going gaga over Backstreet Boys and Spice Girls and i was stuck with a casette tape of Color It Red. In between watching Bret Hart and his pink tanks on World Wrestling Federation, i was listening to
Cookie Chua's Paglisan.
Yay! And yes i still love hearing and singing the song to this day. Click the video below and join me for some karaoke time.
Join us for a weekly Coffee Break. Visit
Jan's Bits and Pieces
for more info. Till next entry!