A month from today and we will be off for a family holiday to Italy. We received our electronic tickets and hotel vouchers last week, thank you to our very efficient Travel Agent, Miss Khan of
Belhasa Global Tourism and Travel.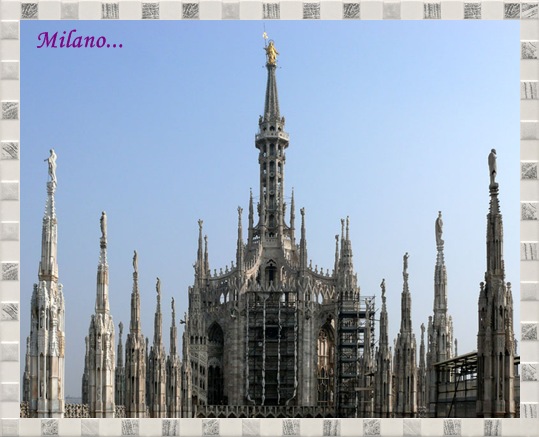 This is our first travel abroad and the first time I ever dealt with travel agents and visa blah blah. I posted before that we should be choosing reputable travel agencies to provide help on visa application. Well, i'm glad that I did not disclosed then that we were then dealing with Al Tayer Travel because we were let down.
We paid 750 AED for the airplane and hotel booking. The amount is unrefundable if the visa is denied or in case we will not proceed with the travel.We booked with Al Tayer last week of January. They gave us a quotation of 10,000 AED for two nights in Rome and two nights in Venice via Austrian Airways with accommodation under the Rome Roullette system.
It took us a month to get our visa approved - three weeks was spent gathering the attachment. In the middle of February, the Travel Agent I (TAI) called to ask how was our visa application. I informed him that we were still waiting for our bank statement from HSBC which was not the easiest to avail. TAI said, "Don't just sit there and wait. You have to follow up and get your visa approved or the quotation we gave you will increase."
Patience, i said to myself. The same agent also informed me the first time i inquired from Al Tayer that a budget of 10,000 AED to Italy will not be possible. That we might as well find another country to go on a holiday. But I was desperate then to get a plane and hotel booking to support our visa application so i put up with him.
Fortunately, Travel Agent Sheldon came to my rescue and said 10,000 AED is possible for a 5-day holiday to Italy. So that is how we started doing business with them.
Finally, when we got our visa approved first week of March, i immediately called Al Tayer but TAI was on a day-off. I emailed him informing the approval and that we wish to add one more day for our stay in Venice Most importantly, we were ready to pay the whole package in cash. TAI replied that he will be in-touch as soon as he gets the whole package cost.
The whole week passed and I did not hear from TAI. I called him once and he said there were no issues (his bloody favorite word). I was made to understand, the request on Venice was okay. I called on Thursday and spoke to TA Sheldon who apparently cannot access the system of TAI. I was made to call back again on Saturday. My patience was running out.
I finally received an e-mail from TAI on Sunday informing me that the whole travel package now costs 11,500 AED and that they cannot add one more day to Venice because there was no hotel available. Fed up and fuming, I started ringing other travel agencies. They all asked me to e-mail the details which was next to impossible because I was shaking in anger.
It was really late when i came to ring Belhasa Global. The kind lady on the other line patiently wrote down the passenger details. She even gave me options on airlines and we closed the deal on 9,960 AED - 3 nights in Rome, 2 nights in Venice, and 2 nights in Milan via Qatar Airways. I had no idea the airline flies there as well.
I was tap dancing when i got off the phone. Milan!! I am going to visit the fashion capital of the world!! Absolutely unbelievable.
In two days time, the Belhasa messenger came to deliver the documents and collect our payment. That easy.
There is a reason for everything. Perhaps the good Lord wants us to see The Last Supper (which tickets are already confirmed, thank you to Glenda) You have to book two months in advance to view since the launching of Dan Brown's book.
As for Al Tayer, they agreed to refund 350AED from the 750AED payment.