I got this meme from new blogger friend, Chris. I finished laundry and cooked our supper. Andreas is munching steamed vegetables and i feel hungry too but i want I feel the need write. I got so much worries in my head, i feel pretty stressed. I can't wait for weekend and just cuddle with hubby.

~ Parenting Style ~

1. Do you exercise full or minimal control over your child's / children's behavior?
**I am the disciplinarian hikhik -- that's because hubby don't get mad about anything. But i do give space to Andreas most of the time. If I ever raise my voice, i explain to him why. But sometimes i give him the look and he will stop doing what is it that displeases Mom.

2. Do you expect your child / children to obey 100% or let her / him / them do what pleases her / him / them?
**Oh no. He's only 15 months old. As long as he does not hurt other kids or himself in the process, i let him be himself and discover things on his own.

3. Do you welcome discussion or you simply set rules?
**We set the rules for now because he is still a baby but later, discussion and compromise will be most welcome

4. Do you reprimand?
+ Yes, I do.
5. Do you use spanking for punishment?
+ Yes, if needed. But we see to it, we do not reach that point.

6. Do you use some kind of a reward system for motivation?
**Yes. Mostly words like "very good Andre," and affection like kisses and hugs. And we tell him how proud we are for behaving himself.
7. Do you enjoy being a Parent?
** Yes, yes.
8. Are you a hands-on Parent or do you have a full-time Nanny?
** I am a stay at home wifey and Mommy.

9. At what age would you let your child make simple decisions for himself / herself?
+ As early as possible. I don't even remember exactly when. We try to limit the word "NO." If he want to climb up the stairs, i let him do it. I just gently remind him to be careful and hold on to the railing.
10.Do you and your Husband have the same Parenting Style?
**I think so. But i learn mostly from hubby. I read and research too. Hubby applies what he has seen.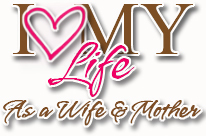 ~ Wife Style ~

7. How long have you been married?
**two years, eleven months. (omg! it's our anniv next month?!! i'm at loss!!)

8. How do you feel about being a Wife?
**blessed, content, and still desirable har har har

9. What has been your typical sleeping attire since you got married?
**i'm a big, big fan of lingerie. and my current favorite scent. yes, i like to smell good in bed.

10. How do you show how appreciative you are of your Husband?
**heck i let everybody know how proud I am of his achievements. I support his goals so long as he does not risk his health. I listen to him -- well sometimes hahhaaa.

11. What do you do when your Husband annoys you?
**I go out. I need to be alone.

12. You are buying or planning to buy your first house as Husband and Wife….
**still planning for a house in Pinas. being an expat here in desert means we rent our place.

13. How does your house look like at the end of the day when Hubby gets home?
**oh boy, i try to clean up but Andreas' toys are everywhere all the time.

14. How do you feel about running a household?
**tiring. 24 hours is hardly enough to finish the day's work

15. What is the sweetest gift you have given your Husband so far?
**a massage with fragrant body lotion after a long hard day.
Passing this to all wife and mommies out there!