March is a month for women here in the UAE. We celebrated International Women's Day first week of March and now the city is celebrating Mother's day. I join this family meme in honor of my Grandmother. I call her Mama because my siblings and I grew up with her for the most part of our lives.
1. What is something your Mama always says to you?
Never, ever take what you do not deserve.
2. What makes your Mama happy?
Simple things - a phonecall from her children and grandkids. Friends visiting the house. People saying nice things about her apos hihi.
3. What makes your Mama sad?
She is always happy but i guess she will be happier when she sees my Mother again.
4. How does your Mama make you laugh?
She makes fun of me. When i feel a little sick, she says that's because i did not had enough alcohol from last nights drinking bout. When i don't leave the house on weekends, she asks if i have flu.
5. What was your Mama like as a child?
She was the youngest so she mostly got the prks and attention. Maybe that is why she understood me and my siblings so well. She was never strict with us. She trusts us to be responsible and to know what is best for ourselves.
6. How old is your Mama?
She will be 74 come May 13.
7. How tall is your Mama?
5 feet 3 inches
8. What is her favorite thing to do?
Watch soap operas. Tring out new recipes. Going out with her girlfriends.
9. What does your Mama do when you're not around?
Spend time with my Papa of course wink wink.
10. If your Mama becomes famous, what will it be for?
That she was a great teacher in history and a devoted grandmother. She never complained sending three grandkids to school.
11. What is your Mama really good at?
Listening to people. She keeps secrets very well. She is very compassionate and generous.
12. What is your Mama not very good at?
She is too generous haha.
13. What does your Mama do for a job?
She was a school teacher.
14. What is your Mama favorite food?
She likes seafood, fruits, and chocolates.
15. What makes you proud of your Mama?
She loves us unconditionally. She makes sure we never feel empty emotionally and financially. She is always there to listen, to make us laugh. She loves and adores every little thing about me.
16. If your Mama were a cartoon character, who would she be?
Wilma from the Flintstones
17. What do you and your Mama do together?
We go shopping for ukay fashion. We cook. We go drink with her friends. We go to church together.
18. How are you and your Mama the same?
We both can't get enough of clothes so we are both short in closet space.
19. How are you and your Mama different?
Mama has more patience than I do. I have a bloody temper. Mama never raised her voice with me. Not even once.
20. How do you know your Mama loves you?
*She never wants me to do the dishes after supper because she says my hands are tired from computer.
*I wake up to a hearty breakfast.
*She keeps clippings of clothes i might like and fashion tips.
*She packs my lunch.
*She wants to send my little boy (her Grandgrandson) to school hahahah!
21. What does your Mama like most about your yourself?
That i can be very outspoken sometimes. That i made her very proud of me in all my school years and until today.
22. Where is your Mama's favorite place to go?
Beach!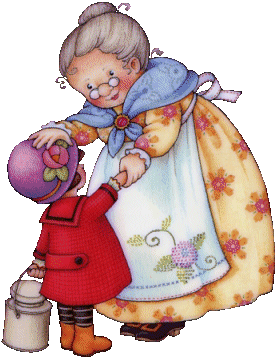 Happy Mother's Day, Mama! Thank you is hardly enough for all the sacrifice you made for us. But I promise to continue make you proud of me. I hope to see you soon. I love you soo much!!!