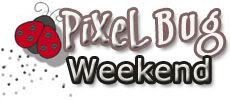 We spent the evening weekend at Wafi City. It is probably the most decked shopping mall for Christmas boasting of a 40foot tree. Maybe because the owner is the same as that of the Harrod's in London.

Last year, the theme was Chronicles of Narnia. This time, they transformed the place into a chocolate wonderland with the theme Wily Wonka and the Chocolate Factory.

Breathtaking 40foot Christmas Tree


The animated details of the tree were simply amazing!


The Chocolate Factory. I wonder how long did they work for the concept to materialize.


Meet & Greet Mr. Wonka inside the Chocolate Factory (but our little boy was more interested with the Christmas balls outside :))

Thank you so much for the visit everyone! I am off to visit your entries as well.