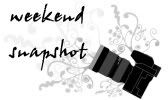 A glorious Sunday to everybody! How was your Christmas celebrations? Ours extended until the 26th because it is my son's first birthday. Yes, I had him via caesarian the day after Christmas hihi. So i share with you today the pics from our celebration.

My Andreas extremely adores Barney so it was the theme of the party.
The design was especially made for him by House of Cakes Dubai.

We also had face painting and balloon modelers.


Of course, a character appearance of Barney to the delight of around 75 guests!


We were to blow the candle but my little boy was more interested with laughing and
squealing in delight with Barney. I guess it was the perfect birthday gift for him haha.

Thank you for the continued visits everyone! I am excited to see all your WS entries. Have a peaceful and prosperous 2009!! Cheeers!!!!