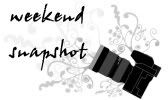 Happy Sunday people! We spent the first day of the Eid holidays visiting the luxury hotel Atlantis The Palm. The hotel and resort had its grand opening last month attended by Hollywood stars like Charlize Theron and Oprah Winfrey with a performance by Kylie Minogue.

Atlantis The Palm is situated at the tip most of the man-made palm island visible from space. The budget is rumored to be $1.5 billion. It has 1,539 rooms. The signature suite costs $25,000 a night.

The mega resort also includes a water park, a priceless sculpture made of handblown glasses, and an aquarium boasting of 65,000 sea creatures including sharks, eel, and rays. That is my little boy extremely entertained by the fishes.
Some of the most famous culinary names are also found in the dining experience offered by Atlantis. We chose this because our family is a big fan of anything Japanice hihi.

One last shot of the pink maze looming the Dubai city skyline.

Thank you everyone for your time. I look forward to all your WS entries. Have a glorious week ahead! Cheers!!!