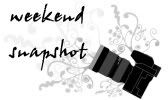 Happy Sunday people!! We got a great weekend stroll last Saturday at Jumeirah Beach Residence. It was one chilly morning but we were in for a great surprise when we chanced upon the famous American 3D street painter Rod Tryon. Apparently, he has been invited here in the desert for the annual Dubai Shopping Festival.

Rod Tryon sharing his craft for the Emiratis and the expats at
The Walk, Jumeirah Beach Residence.

Kids, adults, and passerbys stop to watch Tyron's artistic talent.

Among his work that has been circulating the internet.
If you notice, he is wearing the same navy blue shirt.

Maybe we will go visit again next weekend to see the finished 3D painting. Dubai Shopping Festival runs from January 15 to February 21. Aside from huge discounts on retail, there are also festivities om shopping mals ina a bid to keep customers and tourists coming in Thank you so much for the visits everyone. I am excited to see all your WS entries. Take care and have a fabulous week ahead!